Total control of your Asset Management flow
Agility and transparency for asset distribution controlling suitability and prevention of money laundering
Pre trade compliance system - Ensure fund compliance in real time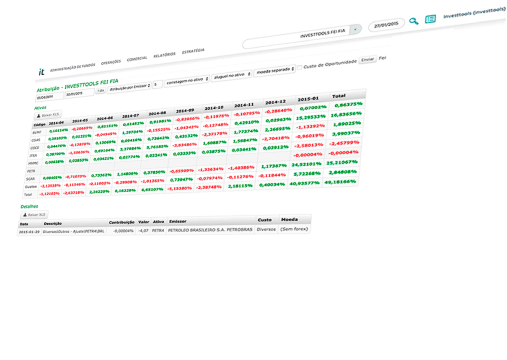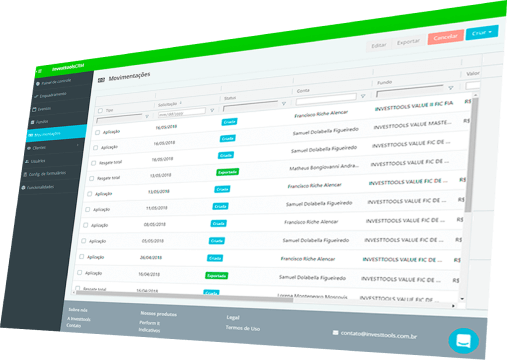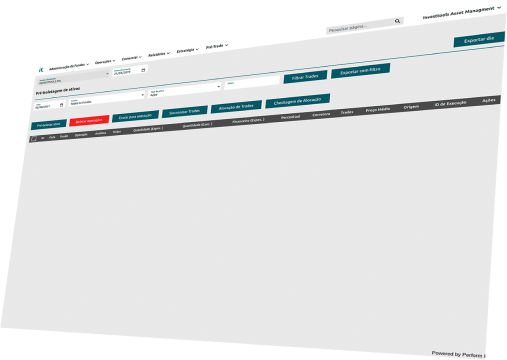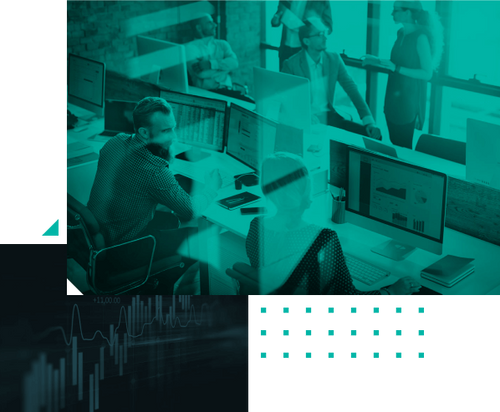 Important and unprecedented solutions for the Financial Market
At the forefront of technological development, we recognize the need to always look into market needs and using our know-how to generate comprehensive solutions, adapted to the needs of each agent in the financial ecosystem. From the niche that are fund managers to the broad universe of finance, Investtools' goal is to transform the market through technology. Our quality in the development of solutions generates immediate customer satisfaction, with high levels of product approval and a very small exit rate. Our motivation is the challenge of constant innovation and customer satisfaction. We work to become a reference in the market as a prominent company in technology and excellence in the financial market.
What clients say about us
Contatos
Do you want to know more about our products? We will be happy to answer you.